Cube Puzzle is a quick side project created in a couple of days. There's more I plan to do on it, but the purpose of it was to create something this week that was simple, achievable and different to my usual content.
It's not the fullest or most exciting game, but that's not really the point. I've mentioned the benefits of small technical side projects before in several episodes of Beyond The Blox. They serve as both a nice break, and a good way to learn skills that you can apply back on your main projects.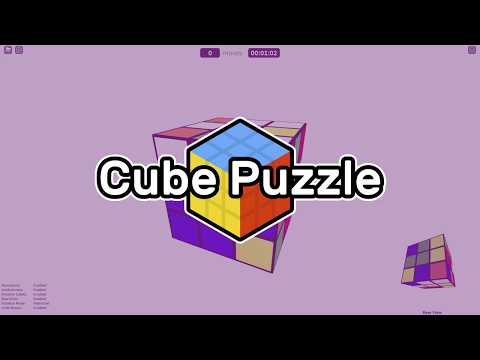 Benefits of Creating a Mini Side Project
For me, the database for the leaderboard was really useful to practice with here. The CFraming of all the cells and the cube as a whole wasn't new to me, but it's always nice to play around and practice vector math when given the opportunity.
You can do whatever project interests you. Just strip it down to the most basic elements you need for it to function and go create it.
Play the Game
You can play Cube Puzzle on Roblox here:

Enjoy, mess around with it, you can unlock the leaderboard if you want to but there's no obligation - the only reason they are gamepasses is to cover the cost of using some things I wanted to try out on Amazon Web Services that I can then apply to some of my future projects.
Help with Solving the Cube
And if you're a beginner like me and need some help solving the cube, this step-by-step algorithm guide is super helpful:

Feedback and Updates
I'm open to feedback, but obviously the easiest way to use a cube is to have it in your hands. See this game as a challenge that makes it harder to solve, or just as a bit of fun.
I do plan to add a few features in the future which are listed in the game description, but this is intended to be a little demo rather than a fully maintained game for the masses.
I am curious to see your best time and moves though!