I have been having an issue for the past 4 years where a specific place in studio on team create on a specific device suffers from massive freezing issues and i cant get it resolved.
Everytime an instance is parented to workspace, my studio freezes in both runtime and regular studio to the point where scripts stop executing.
If i try to insert a big script it will disconnect me from team create and corrupt my place file because the changes were not saved.
I have tried wiping the cache and re-installing studio but it just does not go away.
I have no issues on my laptop with the place.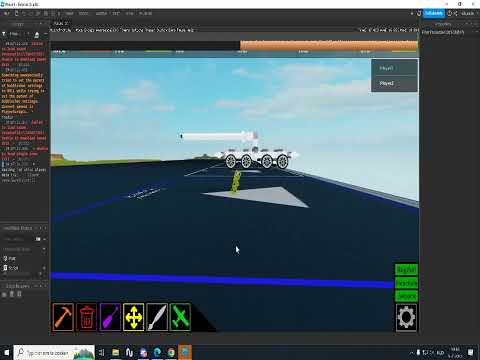 I also took a look at my log files and noticed some type of http request was taking 7400ms everytime it was calling http://sandbox-api.gameanalytics.com/v2
The affected place is https://www.roblox.com/games/166986752/Plane-Crazy
Expected behavior
studio not to freeze and prevent scripts from running.
A private message is associated with this bug report