Hi!
I'm currently trying to make a train simulator with realistic physics including suspension and spinning wheels. I tried using constraints, however the test chassis derails even when I use custom CSG cylinders with many more faces (which are all even) like demonstrated in this video: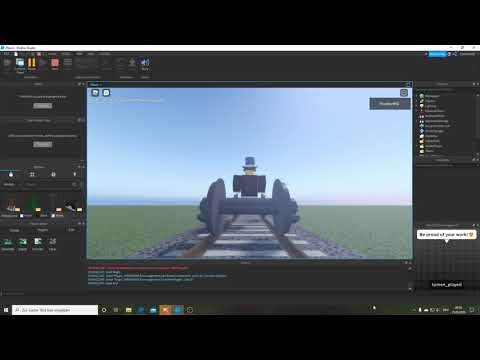 In the video you cannot see the chassis derailing however you can see it how it bumps, at higher speeds it is very certain to derail. I definitely need that fixed.
I tried to make the wheels even smoother, which I found out was unnecessary because the collision box didn't change.
I also checked the collision boxed of both the axles and the rails and they seem fine.
With the suspension built in, the problem gets minimized a bit, however it derails way before it reaches somewhere near the needed sped.
I also set the Elasticity to 0 to minimize bumps and the Density higher resulting in also almost no difference.
The file with the test chassis:
ChassisTroubleshoot.rbxl (54.2 KB)
I'd very appreciate help and small recommendations as I am kinda new to Roblox's physics and constraints.
Kind regards
FloribertHD